We have our own warehouse for Dry Provision and cold storage for all kind of Meats. We are specialized in Mutton, Chicken, Fish & all kind of Sea food. We supply Fresh Fruits and Fresh Vegetable from the Farm to enable our customers to experience and stock it for several days. Our Purchaser officers are very experienced to check the quality of Fruits / Vegetables, all provision items and supply to our customers at competitive rates with good quality.
Fresh Vegetable / Frozen Vegetables
Fresh Fruits
Dairy Products / Bakery Items
Fruit Jucies & Squashes
Flour / Grains / Rice / Pulses / Cooking Oil
Sauce / Ketchups / Spices
Instant Masala / Pasta & Noodles
Chinese Imported Vegetables
Mutton & Chicken
Meats Fresh / Meats Frozen
Fish Fresh / Frozen
Pork Items Fresh / Frozen
Seafoods Fresh / Seafoods Frozen
Eggs - Good Quality
Mineral Water
Cigarettes
Beers
Rum
Whisky
Wine
Vodka
Soft Drinks
Chocolates
Deodorants
Brush ware
Cleaning Products
Catering & Cutlery
Garbage Bags
Gallery Products
Floor Coverings
Stationery
Hand Cleaners
Toiletries
Cabinet Ware
Distilled Water
Electric and Air Tools
Fasteners Range and Cotton Waste
Gauges
Gloves and Ear Muffs
Grinding Wheels & Abrasive Papers
Hatch Sealing Tape
Hoses and Couplings
Instruments
Lashing Equipment
Lifting Equipment
Nylon Fittings
Overall and Fittings
Packing and Belts
Paint and Antifouling
Painting Supplies
Pilot's Ladders & Gangway Nets
Pipes and Fittings
Pulleys and Sheaves
Rat Guard & Cargo Nets
Ropes and Hawsers
Safety Boots
Seals and Bearings
Slings Webbing and Chains
Stainless Steel Fittings
Tools
Valves
Wet Weather Gear
Wire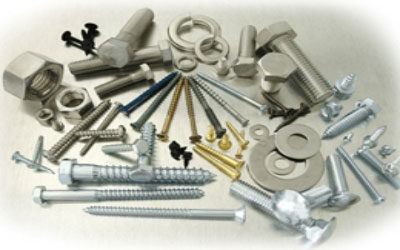 Antenna Accessories
Cable, Cable accessories
Domestic appliances
Equipement Casings
Fans electric Motors
Fuses
Heating elements
Insulation materials
Lamps, Batteries
Limit Switches
Switches, Relays
Tools and Workshop equipment
Torches
Watertight Fittings
Fire Fighting & Life Saving Equipment
Fire Fighting Equipments
Fire Axes
Fire Blankers
Fire Extinguishers
Fire Shoes
Fire Suite
Helmet
Hose
Nozzles
Life Saving Equipments
Air Horn and Searchlights
Barometers and Searchlights
Hydrostatic release units
Immersion Suits
Life raft servicing
Life rings and Flares
Life buoy Lights and Clocks
Life jackets
Man over Boards
Resuce Boats & Man over boards
We provide extensive range of Chemicals, Lubricants and Gases. Our products are branded and of very high quality. We are the stockiest of Bunkering products.
Chemicals
Bioclean
Degreased Separating
Multi Cleaners
Oil Spill Remover
Sea Clean
Tank Clean
Lubricants
Engine Crankcare Oils
Engine Cylinder Oils
Engine Gear Oils
Engine Turbine Olis
Hydraulic Oils
Gases
Acytelene
Nitrogen
Oxygen
Refrigeration Gas
Impossible says BABARI is Possible